SEEING IS BELIEVING
VALLEY CREST MEMORY CARE
Our studio-style apartment homes are available in both private and shared options, each with an accessible bathroom and open floor plan to make moving about independently or with a mobility-assistance device safer and easier. To keep your loved one's home clean and comfortable, we provide regular housekeeping, trash, and linen services.
Perhaps the most beneficial aspect of life in a fully supported community is the community itself. Each day brings fresh opportunities to make friends and try new things. Enjoy a personal culinary experience for every meal, plus access to an onsite salon and barbershop, daily exercises, massages, and a plethora of social gatherings while we take care of everything.
We are proud to be featured by Assisted Living Magazine for Best Memory Care in Apple Valley, CA.
Live life to the fullest
Activities & Events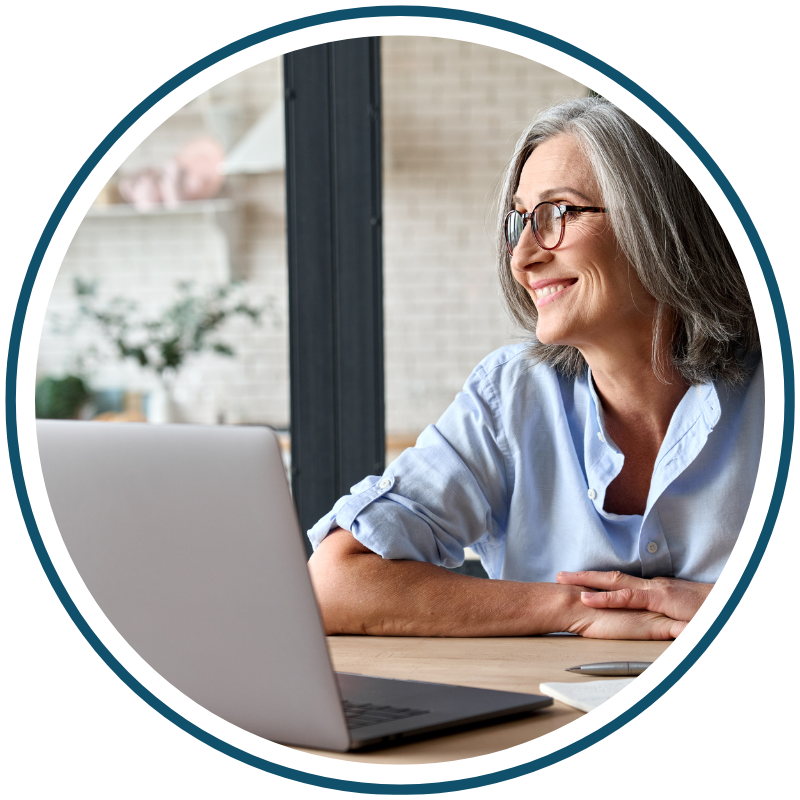 OUR COMMITMENT
THE AURA DIFFERENCE
At Valley Crest Memory Care, we dedicate every day to supporting our residents to live the full, active, independent lifestyle they deserve. We know that with a little of the right kind of individualized assistance, our residents can continue to enjoy the activities that are meaningful to them.
Personalized care plans, an attentive 24-hour care team, and stand-out amenities make Valley Crest Memory Care the premier choice for senior living in Apple Valley, California.
A WIDE RANGE OF RESTAURANTS & ENTERTAINMENT OPTIONS
Valley Crest Memory Care is Part of a Bustling Community
NEARBY RESTAURANTS & EATERIES
NEARBY PARKS & RECREATION AREAS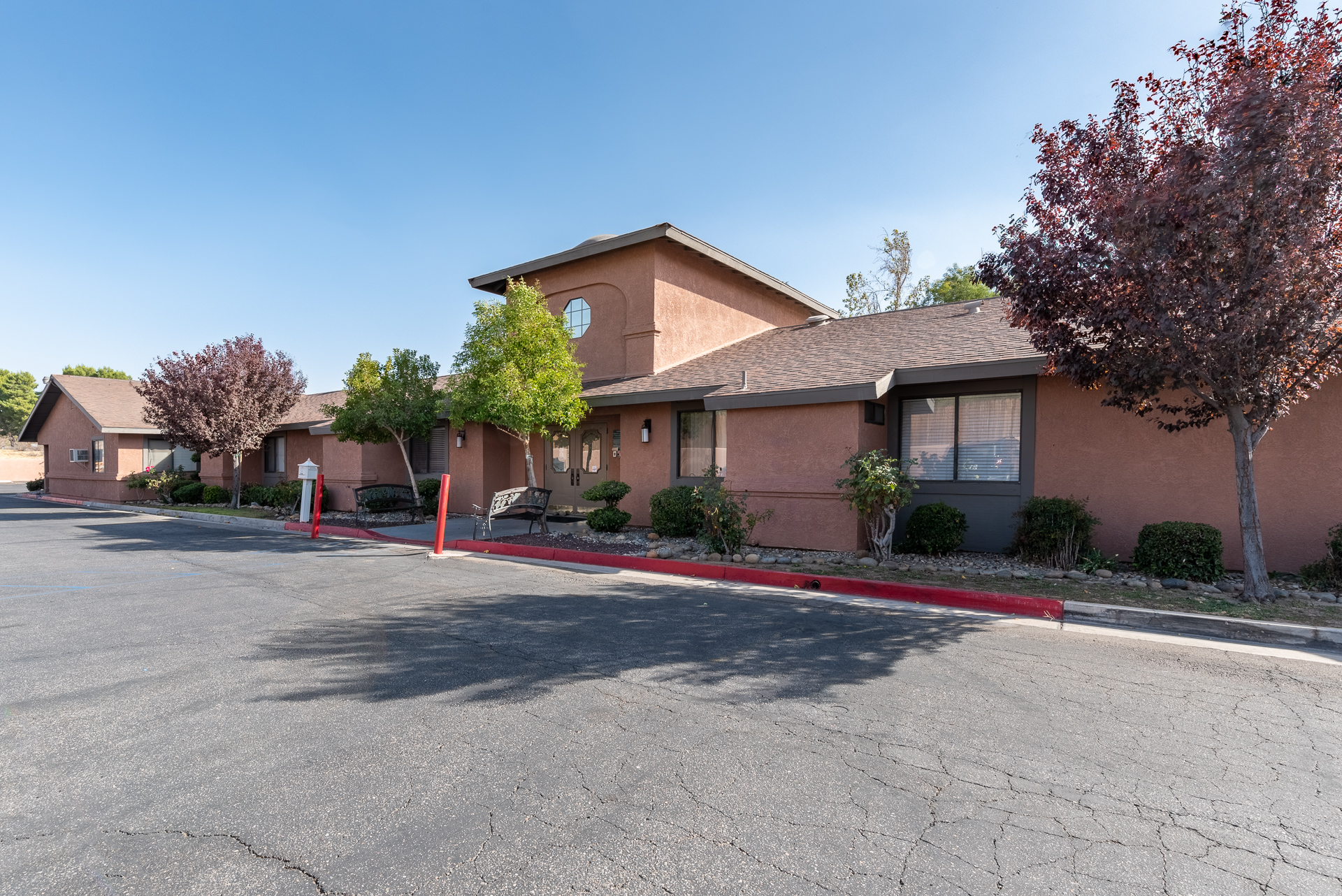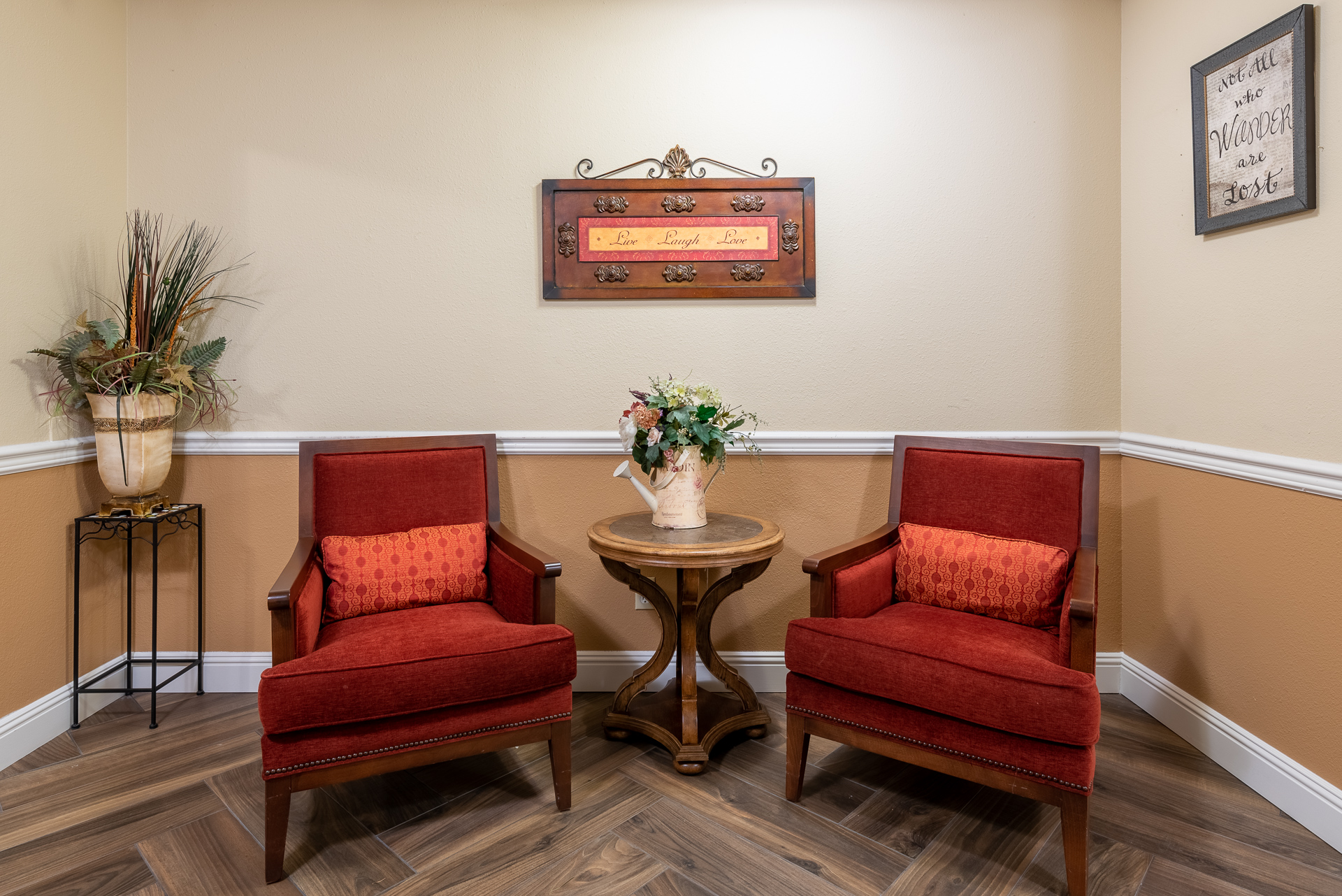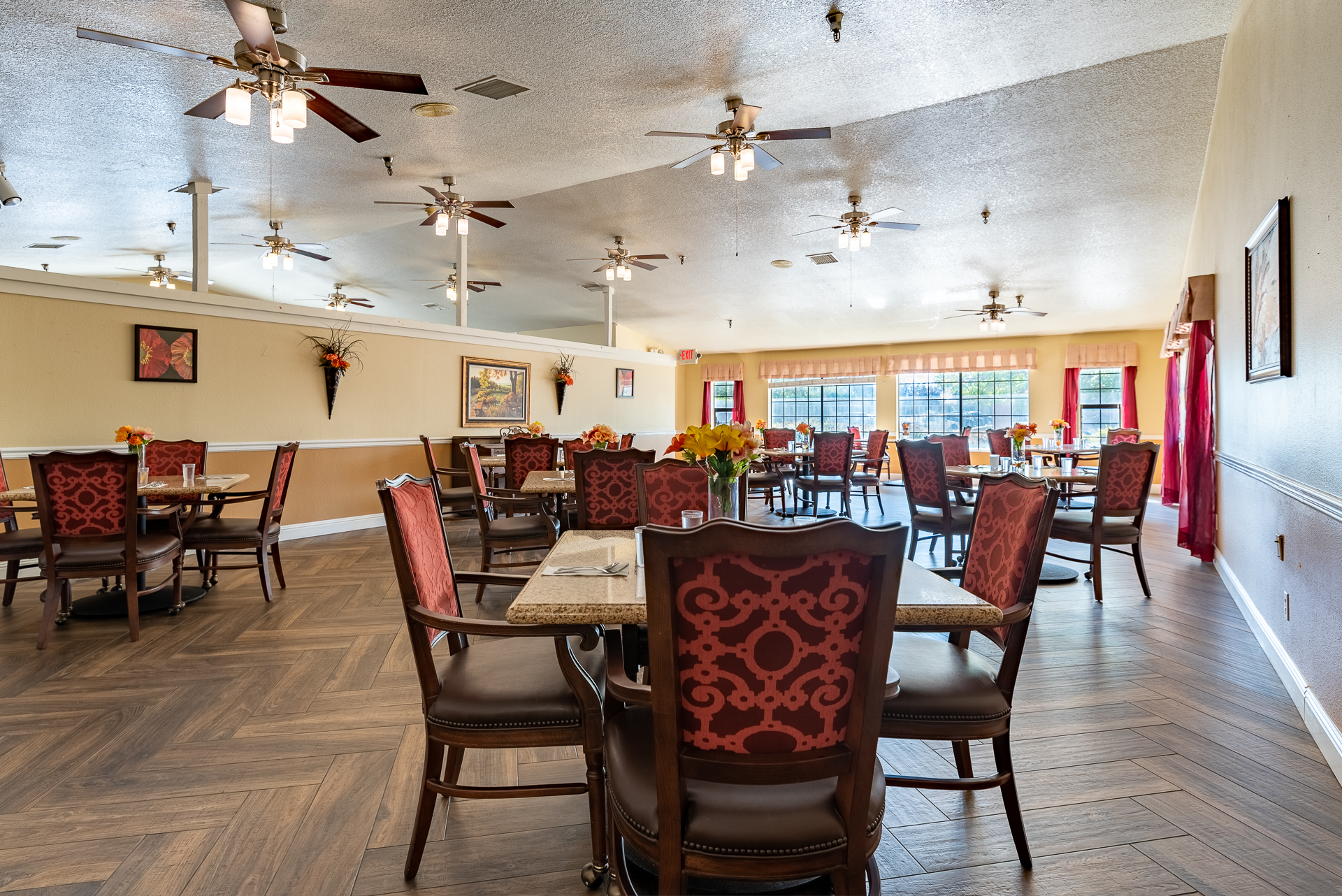 READ WHAT PEOPLE ARE SAYING ABOUT VALLEY CREST MEMORY CARE
Families & Residents Love Us
This facility was home for my Husbands Grandmother for many years. Kimberly is absolutely amazing! She is polite and extremely patient. This facility and staff are so wonderful that after the passing of our grandmother, our grandfather who has been like family to the staff stopped by since he was there daily for 6 years and sat with them to talk about his wife. He even seems too long to be there himself and I can't blame him. This is a beautiful and trusted place for you to know your family is being very well taken care of. I had the pleasure of speaking to Kimberly tonight under a rather strange circumstance, and she was anything but friendly and I truly enjoyed our conversation and catching up! Thank you for all that you do, it's greatly appreciate it!

Emily F. Resident's Granddaughter

A+. Very clean and welcoming. Quality service. Caring staff. The people here are friendly and helpful.

Al T. Resident's Son

My friend will move into Valley Crest Memory Care. When I visited, I met with the director, and she took me on a tour. We sat and talked for quite a while. She was very open and answered every question I had. I liked her philosophy of treating each of the patients as an individual. When we went on a tour, she knew the names of the residents, and the residents were smiling and happy, so that meant a lot to me. It wasn't the most glamorous facility. I also visited a couple of other facilities which were newer, but I didn't get the same feeling of care, love, and residents being content and happy as I did at Valley Crest. There was an art activity going on with some of the residents. There was an art teacher, and she was working with the different patients. There were patients who were enjoying the outside. They weren't necessarily doing anything, but they have a resident garden where they can work. My friend very much likes to be outside, and as I saw the outside and the opportunities there, it seemed to fit her better. The rooms were simple, but very comfortable. They were very spacious, clean, and well kept. For my friend, we don't need a lot of things because with the memory care, she will move things. The fact is that they were simple, and that is something that my friend needs. She needs simplicity, not a lot of decorations and things all over. The staff was very personable. It was definitely a clean and well-kept facility.

Shannon B. Resident

My mother spent the last 7 years of her life at Valley Crest. It was home to Mom and for us too due to the caring, warm and creative environment the staff have created there. At every visit, it was touching to see all the staffs interaction with the residents. They would go out of their way to make them feel wanted and comfortable, and to engage with them.

Beth G. Daughter of Resident

They have been great from start to finish. We have enjoyed the clean community gracious workers and high-end food. The residents have been welcoming through the process too. We look forward to the continued care for my father.

Tom P. Resident's Son
HAVE A (VIRTUAL) LOOK AROUND
TAKE THE VIDEO TOUR
Latest news & articles
From the Blog
WE'RE HERE TO HELP!
Let's Discover Your New Residence, Today.
LEARN MORE
EVERYTHING BEGINS WITH ONE STEP FORWARD.

CALL US TODAY: (760) 475-9109
18524 Corwin Rd., Apple Valley, CA 92307

Copyright © Aura Senior Living, 2022. All rights reserved. Lic # 366423474.